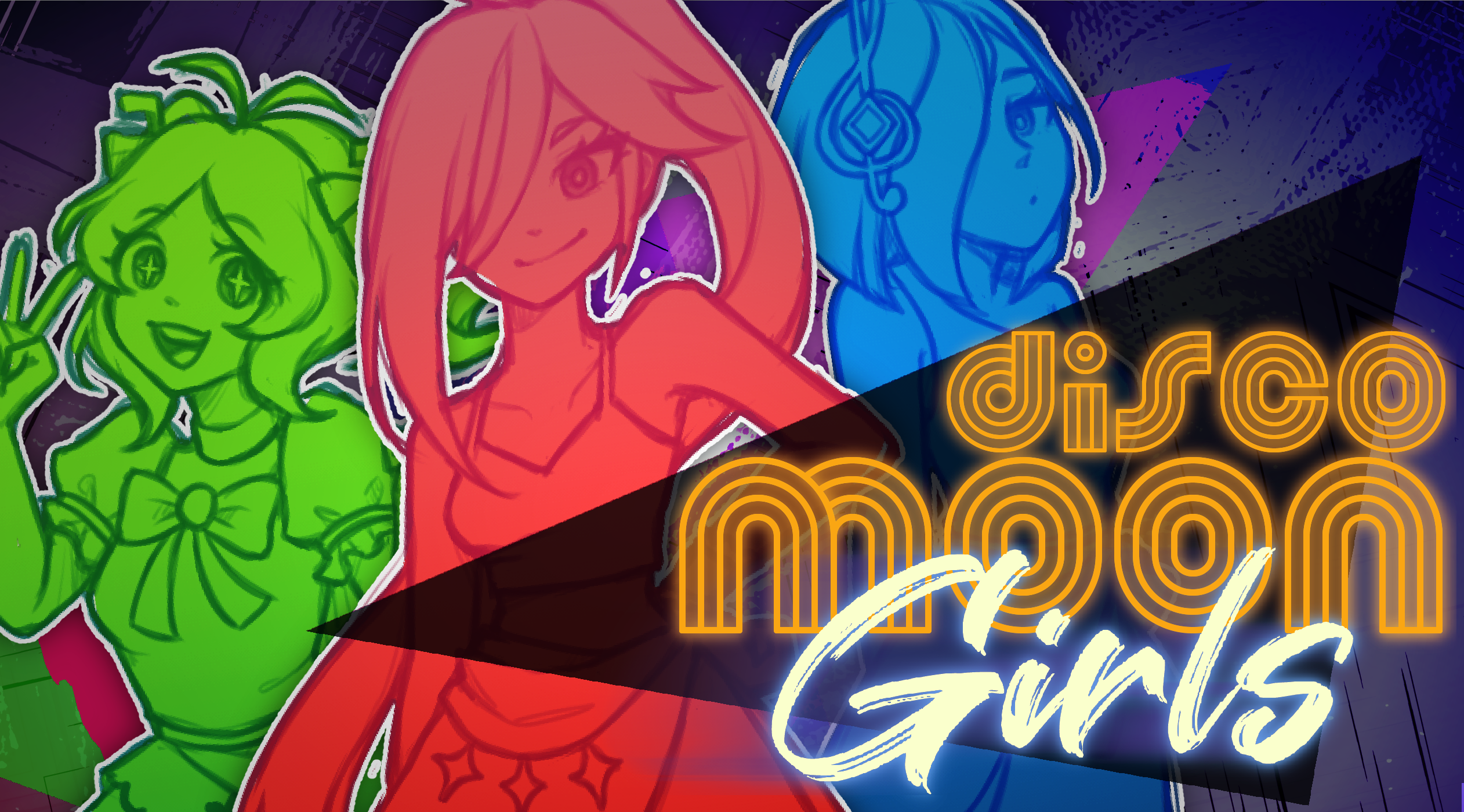 Disco Moon Girls
A downloadable game for Windows
Off in Singles City, a threat rises in the night skies waging war on all the stars that sparkle in the light of the moon. And only the DISCO MOON GIRLS stand a chance at saving the city!


Keyboard + Mouse: WASD or Arrow Keys for moves, Escape key to pause
Controller: D-Pad for moves, Start to pause, needs mouse for pause menu

For the first tutorial stage, there are no enemies nor moves to take. Instead you only have to focus on keeping your rhythm in check by hitting one of the 4 directions on your D-Pad/Arrow Keys in time with the music.

Afterwards, you enter the regular stages where each direction of your D-Pad matches 1 of 4 moves you start off with, though you can unlock more. Pick moves, skills, and attacks to the rhythm as your character is only as accurate as you are. Bring the number of enemies down to 0, rinse and repeat.

The jam build of the game is incomplete but an update is coming very soon.

Download
Click download now to get access to the following files:
Comments
Log in with itch.io to leave a comment.
Really fun mix of rhythm and rpg. Keep it up!
It will be super cool if you add option to change resolution
How to start a game? after clicking "new game" i see no stage and only move i can "change"